IDN-InDepthNews, as Flagship Agency of the Non-profit International Press Syndicate, is a platform for journalists, analysts, and experts informing and stimulating thinking on issues that impact our future in an increasingly interdependent world. IDN has been online since 2009. Its network crosses cultural and political barriers.
The International Press Syndicate — formerly Globalom Media Information, Communication, Publishing Agency established in March 2009 — is committed to social and ethical responsibility.
Its online and print publications include 'Striving for People, Planet and Peace' and 'Toward A World Without Nuclear Weapons'.
General Data Protection Regulation (GDPR) Compliance:
IDN is committed to achieving GDPR compliance. IDN takes the privacy of its users seriously and you can learn about our data processing practices in our privacy policy. You can also read our terms of use to learn more about the permitted use of IDN-InDepthNews content.
If you haven't found the answer you're looking for please contact us.
The Non-profit International Press Syndicate is registered in Berlin, Germany (HRB 117573 B5), in Canada as a Division of 2403924 Ontario Ltd, and in Singapore as our Associate. INPS Japan is an independent NPO.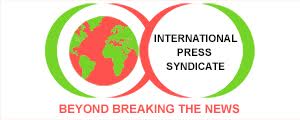 We believe in the free flow of information. Republish our articles for free, online or in print, under Creative Commons Attribution 4.0 International, except for articles that are republished with permission. You are welcome to share, remix, tweak, and build upon our articles, as long as you credit these to the author and IDN-InDepthNews. For permissions beyond the scope of this license please write to info[at]indepthnews.net.